Office Fitouts for DeliveringRemarkable Results
Moving to a new office? Looking to modernise your workflows? Or maybe you just need extra chairs and desks? Whatever you need, Rose Office Furniture can fulfil it.
Office fitouts are all about updating a working environment by adding new furniture or replacing ones that have seen better days. Our office fitout solutions are sourced from some of the most well-known manufacturers in Australia, which means quality workmanship is guaranteed with every order. To help you get started on your office refurbishment faster, we keep a sizeable stock of items on hand.
Need it now? Get it now. Contact us today for express dispatch and delivery! It's workplace furniture made easy with Rose Office Furniture.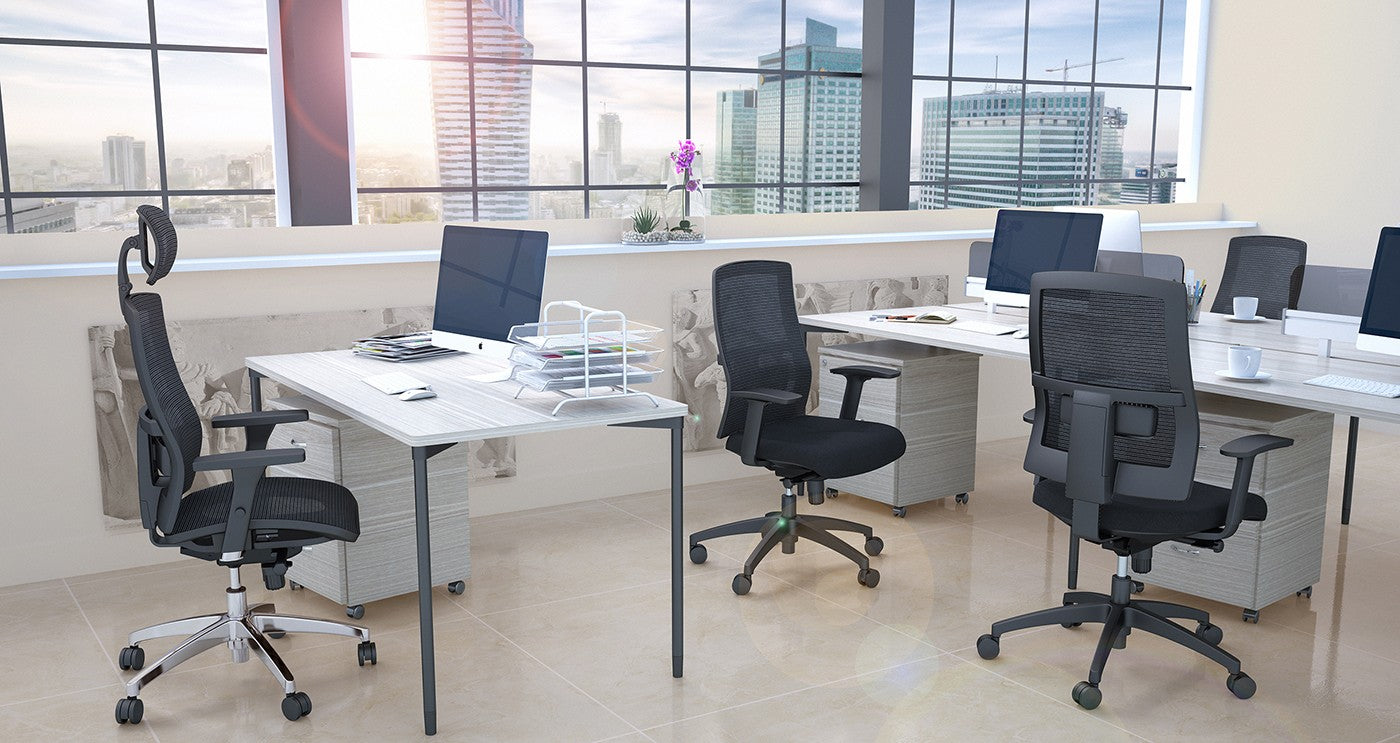 Ergonomic Chairs
Functional,
superb ergonomics and optimal posture support - Our office chairs are suited to
various body types and are a popular fixture within any professional setting.
See all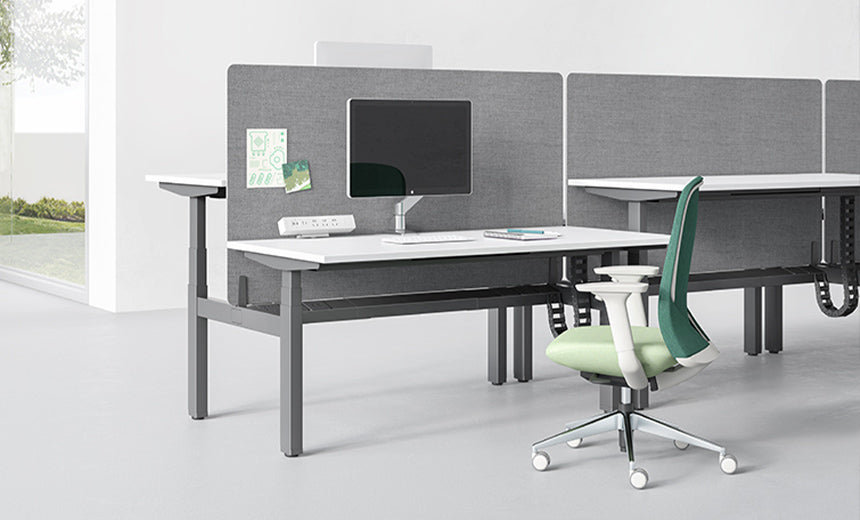 Workstations
Designed to
promote collaboration, increase productivity, and maximize efficiency - Upgrade
your workspace today with Rose Office Furniture.
See all
Shop For Fitouts
Why are Commercial Office Fitouts Important?
Having supplied office fitout furniture Melbourne workplaces rely on for decades, we can confidently say that furniture trends change quickly, largely thanks to technology. As manufacturers gain a deeper understanding of an office's needs, their product designs undergo a significant shift.
Today, it's no surprise that modern office chairs, desks, and workstations put emphasis on improving employee productivity and office design. Your chairs from the previous decade may still be doing fine, but their maintenance will eventually exceed the cost of buying brand-new ones.
Any workplace that aims to maximise efficiency and increase employee productivity should consider undergoing a commercial fitout. You'd be surprised at how much money and space you can save with modern office desks and ergonomic chairs, among other aspects. Commercial office fitouts are useful when businesses and organisations are looking to expand their services and workforce.
Benefits of a Commercial Office Fitout
Boost in Employee Performance
Upgrading furniture through an office fitout improves employee performance and reduces the risk of health conditions that impact their productivity. This is because today's chairs and desks take ergonomics or human factors into account.
Maximised Office Space
A commercial office fitout Melbourne workspaces rely on can swap out old, bulky furniture for newer, more compact ones. In doing so, offices can generate more space for more pressing business needs, such as additional office furniture.
Optimised Workplace Layout
Office fitout services are also about planning an office's new layout to maximise efficiency as much as possible. The process includes determining the most suitable placement and orientation of every piece of furniture and finding ways to set up office partitions and other add-ons.
Promoting Team Collaboration
Certain furniture, like workstations, can accommodate multiple staff members in one location, allowing them to keep in touch more often. This collaborative approach enables a team to work closely with its members, completing work faster and more efficiently.
Enhancing Brand Reputation
An office filled to the brim with clutter isn't a good look for its clients and other visitors. Revamping an office space to a more streamlined appearance gives the impression of a stress-free yet professional work environment, which may lead to increased business transactions.
Long-Term Cost Savings
The cost of an office fitout varies based on its size. Sometimes, a workplace may need to replace most of its old chairs, desks, and workstations, which can be costly. But when you consider other factors like savings otherwise lost to sick employees and work delays, an office fitout can result in lower costs in the long run.
Why Choose Rose Office for Office Fitouts?
With over 60 years of industry experience, Rose Office Furniture's professional team specialises in office fitouts Melbourne businesses and organisations need. We've delivered hundreds of requests for office fitouts using the highest standards, resulting in optimized workspaces.
We work closely with our clients to help them achieve their vision for a more productive office space. Coupled with our broad range of furniture, which comes from quality brands, we can make sure any commercial space gets the best furniture for any budget.
Our fast delivery within Victoria also allows office fitouts Melbourne workplaces to start without long delays. We achieve this by maintaining a substantial inventory of our quality products on hand. Don't worry if your office is outside Victoria, as we deliver products via third-party logistics services.
More importantly, we understand the importance of improving workflows and deliverables, no matter the industry. Employees are the backbone of any business or organisation, and it wouldn't help if they keep calling in sick because their chairs are giving them lower back pain. Our office fitout solutions can help reduce such instances.
Visit our showroom to see what we can offer for your office renovation or fitout. We're located along Ingles Street in Port Melbourne and open on weekdays and Saturdays.
Plan Your Office Fitout with Us
Get started on your new and improved office space with an office fitout Melbourne businesses and organisations trust. Contact our expert team today for a free consultation.